In this talk, Dr Simmonds-Moore will discuss recent research conducted at the University of West Georgia on the psychology and parapsychology of ghost experiences. Synaesthesia will be discussed as playing a key role in the aetiology of a range of paranormal experiences, but in particular experiences of ghosts. Synaesthesia occurs when an inducing stimulus (the inducer) results in the usual response plus an additional response (the concurrent). I will discuss how synaesthesia is implicated in the recipe for perceiving a ghost, and what our research (survey and psychomanteum experiment) suggest about the nature of ghost type phenomena.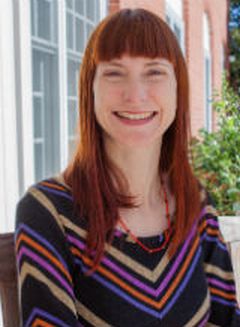 Professor Simmonds-Moore is currently a Professor of Psychology at the University of West Georgia, USA. Her research interests include the study of personality types who are prone to subjective anomalous and paranormal experiences and beliefs (in particular, positive schizotypy and transliminality); transpersonal experiences; the overlaps between parapsychology and clinical psychology/mental health; cognitive and neurobiological correlates of paranormal experiences (e.g., attention); synaesthesia and anomalous experiences and how sleep-related and other altered states of consciousness relate to subjective anomalous experiences.
When
24th May, 2021 8:00 PM through 10:00 PM
Location
Online via Zoom.
United Kingdom
Contact
Office Phone:
02079378984
Event Fee(s)
| | |
| --- | --- |
| Fees for SPR Web Event | |
| Members and Associates | £ 0.00 |
| Non Members | £ 5.00 |
| Is you wish to add a donation | |
| Extra donation £5 | £ 5.00 |
| Extra donation £10 | £ 10.00 |
| Extra donation £20 | £ 20.00 |