Following her fourth year of successful, sell-out shows at The Edinburgh International Festival Fringe, Ann Treherne, Chair of The Sir Arthur Conan Doyle Centre, joins us to talk about this famous man of literature - and spiritualism.
Ann comes from Edinburgh, the birthplace and hometown of Arthur Conan Doyle and her talk will take us on a journey of discovery; of his childhood in Edinburgh, his schooling and university life, before he began to make his way first as a doctor and then as a writer.  The famous author of Sherlock Holmes, Arthur Conan Doyle eventually became the world's foremost spokesman on spiritualism.  Throughout her talk, Ann explores some strange coincidences and communications from the other side which eventually led to the founding of The Sir Arthur Conan Doyle Centre in Edinburgh.  Like Doyle, Ann is a psychical investigator and long-standing member of The Scottish Society for Psychic Research.  In her talk, she will explore Doyle's early interest in psychical investigation and politics, and will give a brief outline of his desire to communicate to the world his vision that there is no death.  Ultimately, she will explain why The Sir Arthur Conan Doyle Centre bears his name.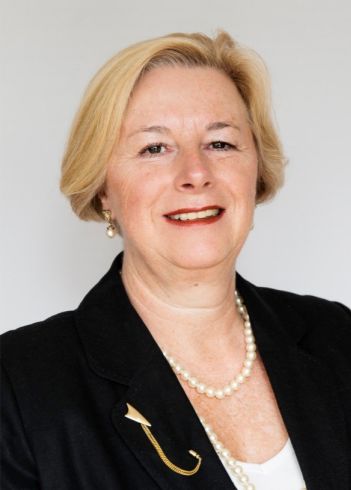 Born just south of Edinburgh, Ann went to school in Roslin, home to the chapel made famous in The Da Vinci Code by Dan Brown.  Ann comes from a corporate background in banking and finance, having worked for RBS, Scottish Widows, Leeds Building Society, Dunfermline Building Society and latterly being CEO of a multi-national, subsidiary company of National Australia Bank.
As far as her psychic experience is concerned, Ann was stopped in her tracks as a senior manager in a major Scottish Building Society when, as a Regional Manager, she started receiving premonitions - which later came true.  This caused her to seek out Prof. Archie Roy of Glasgow University, who promptly recruited her as a psychical investigator.  
She is also a medium in her own right but freely admits that her very logical and analytical mind, which has been something of an asset when being asked to conduct psychical investigations,  has been more of a hindrance in her own mediumistic development.
Ann is Vice President of Edinburgh Association of Spiritualists; a long-standing member of the Scottish SPR; member of the Edinburgh College of Parapsychology and Chair of The Sir Arthur Conan Doyle Centre.
When
9th March, 2017 7:00 PM to 9:00 PM
Location
Society for Psychical Research HQ
SPR
1 Vernon Mews
London
W14 0RL
United Kingdom
Event Fee(s)
| | |
| --- | --- |
| Entry fees for lecture evenings | |
| Members and Associates | £ 0.00 |
| Non Members - full price | £ 5.00 |
| Non Members - Students, Over 60s or Unwaged | £ 2.00 |
Event terms and conditions
| | |
| --- | --- |
| Enable terms and Conditions Acceptance | |
| | |
| --- | --- |
| Terms and Conditions File | |