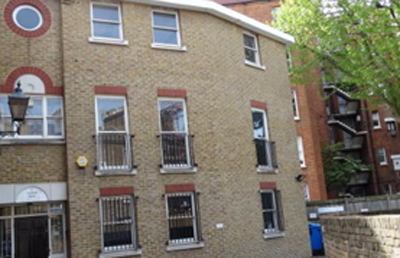 THE SOCIETY for Psychical Research was set up in London in 1882, the first scientific organisation ever to examine claims of psychic and paranormal phenomena. We hold no corporate view about their existence or meaning; rather, our purpose is to gather information and foster understanding through research and education.  Read more about our history
We are a registered charity run by a council of elected members, with committees overseeing various activities. Past presidents have included philosophers William James and Henri Bergson, scientists William Crookes, John Strutt (Lord Rayleigh) and Charles Richet, and British conservative prime minister Arthur Balfour. We are always looking to increase our funding for research and education, through donations and bequests.  
Our members represent a variety of academic and professional interests all over the world. We welcome active researchers and volunteer helpers, also those who wish to learn about the subject.
Members of our Council operate within our Guidelines for Trustees and Directors and they all complete a Declaration of Interest form (held on file by the Secretary).
Our Publications
Members receive quarterly issues of the scientific Journal, which has been published continuously since 1882, containing reports of new research, book reviews and correspondence, also copies of Proceedings that describe occasional in-depth research. The quarterly Magazine carries less formal articles on a variety of topical subjects.
Read more about the SPR Journal and SPR Magazine.
Our Librarie
s
The SPR library in Vernon Mews is currently open to the public on Wednesday afternoon. Members may borrow books by visiting in person or by post (see how to find us, below). Members may also read past copies of Journals and Proceedings in our online library. Our large archive in Cambridge may be visited by arrangement. Read more about our libraries and archives
Our Events
Evening lectures open to the public are held throughout the year, and there are two full-day study days, on Saturdays in April and October. An annual conference (usually in September) draws speakers from around the world. Read more about events in general and about upcoming events. Please note that our events are all currently being held online, via Zoom.
Membership
Anyone over 16 is welcome to join the SPR - students, researchers in all disciplines, and members of the public from all walks of life. 
Membership does not imply acceptance of any particular opinion concerning the nature or reality of the phenomena examined. The SPR holds no corporate view, and its members hold a wide range of perspectives on its subject matter. Subscription rates are reduced for students, couples and senior citizens. Join the SPR 
How To Find Us
We are located at the top of North End Road, about 7 to 9-minute walk from West Kensington tube station (or take buses 391, 28). To walk, turn right out of the station, cross the main road and continue up North End Road to the Cumberland Arms. Vernon Mews is off Vernon Street on the opposite side. 
Alternatively, buses from Hammersmith (9, 10, 27, 391) and High Street Kensington (9,10, 27, 28) stop at Olympia at the top end of North End Road, from where it is a one or two-minute walk. See map