Making a case for the survival of consciousness after death in the twenty-first century seems a tall order.
If you are logged in with your Member login, you can listen to the lecture
HERE
Neuroimaging has for some established the dependence of personality on the brain beyond doubt. Meanwhile, companies like Elon Musk's Neuralink promises to provide technological mind-reading for consumers. By contrast, experiences suggestive of Survival are marginalised or dismissed, and counter-advocates seem confident in dismissing the idea of an afterlife as purely mythical or even regressive.
Despite this marginalisation, experiences suggestive of Survival (Near Death Experiences, apparent reincarnation memories, mediumistic communications, apparition encounters) remain a pervasive and perennial part of the human story. Matt Colborn surveys recent controversies and argues that whatever our personal biases, a deeper and more comprehensive understanding of these experiences remains a worthy goal.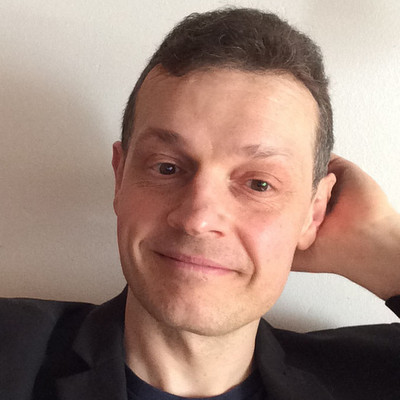 Matthew holds an MSc with Distinction in cognitive science from the University of Birmingham and a DPhil in biology from the University of Sussex. His book Pluralism and the Mind: Consciousness, Worldviews and the Limits of Science [external link] was published in 2011 to favourable reviews. Matthew has contributed to parapsychology with academic contributions on the 'decline effect' and has been a member of the Society since 1998. He currently serves on the Survival Research Committee. His research interests include topics in consciousness studies, anomalistic psychology, ecopsychology, animal consciousness and the Search for Extra-Terrestrial Intelligence (SETI). For publications, see his academia.edu [external link] page.
Matthew is also a health coach with a level 3 diploma in GP referral from the Wright Foundation and level 4 specialisations in Mental Health and Obesity & Diabetes. He has a deep interest in Tibetan Buddhism and is a practitioner of meditation and yoga. He has written speculative fiction and is a painter.
When
5th March, 2020 7:00 PM through 9:00 PM
Location
Society for Psychical Research HQ
SPR
1 Vernon Mews
London
W14 0RL
United Kingdom
Contact
Office Phone:
020 7937 8984
Event Fee(s)
| | |
| --- | --- |
| Event Fee(s) | |
| MEMBER | £ 0.00 |
| NON-MEMBER - Full Price | £ 5.00 |
| NON-MEMBER - Concession | £ 2.00 |
Event terms and conditions
| | |
| --- | --- |
| Enable terms and Conditions Acceptance | |
| | |
| --- | --- |
| Checkbox Position | Top profile |
| | |
| --- | --- |
| Checkbox text | I accept the Terms & Conditions |
| | |
| --- | --- |
| Terms and Conditions File | |
| | |
| --- | --- |
| Link Label | Terms & Conditions |
| | |
| --- | --- |
| Introduction | Please read and accept the terms &conditions and our Data Policy. |