Out-of-body experiences, consciousness and Metacomputics
The view that we, as human beings, are made of more than just a physical body is supported by anecdotal accounts of those who have had out-of-body experiences, typically when they have nearly died; as well as by countless psychic individuals and skilled meditation practitioners who can leave their physical bodies and move around the space at will with a non-physical body.
However, as out-of-the-body experiences are subjective, and they usually happen spontaneously and cannot be controlled or repeated, they cannot be independently verified.  As existing scientific theory cannot accommodate the objective existence of anything non-physical, these experiences are often regarded by the mainstream scientific community as 'hallucination', fantasy or even 'mental illness'.
It appears that in order to study non-physical existence objectively, a new theoretical framework needs to be established that not only explains non-physical phenomena but also provides a framework for systematic experimental investigation of non-physical existence.
In a recently proposed metacomputics model, it is presumed that an operating computer exists in Platonic realm. Key points of the model are as following;
•        The platonic computer is made by, of, with, from Consciousness.
•        i.e., Consciousness is hardware as well as software for the platonic computer
•        Consciousness (power to conceive, to perceive, and to be self-aware) is the most fundamental and irreducible existence.
•        Space and its contents arise from Consciousness via computational processing of the Platonic computer.
According to the Metacomputics model, Multiverse is a set of multiple parallel universes within the same space. Each universe is produced by a platonic computer operating at a specific clock speed that gives the existence of that universe a specific vibration frequency. Although all the parallel universes superimpose in the same space, most people only tune into one vibration frequency and experience only the physical universe. Whereas psychics can tune into more than one vibration frequency, similar to tuning into different radio/TV channels, so they can experience more than one parallel universe.
Based on the Metacomputics model, the following hypothesises are proposed;
1.     Phantom limb exists objectively in another parallel universe of Multiverse as a non-physical limb.
2.     Phantom limb can be observed by a psychic individual when they tune into the vibration frequency of the particular level of Multiverse.
An experimental procedure has been established to verify the existence of phantom limb, assuming it is still attached to the rest of the physical body after amputation. The experimental procedure involves blind experiments involves psychic viewing of phantom limb.
The experiment suggested above has profound implications to our understanding of the multiverse and of ourselves as human.
If the results are positive, it would prove that we are made more than just a physical body. When the physical body is gone, there is a non-physical body left behind. We are indeed in superposition of more than one layer of existence.
If psychic individuals' ability to observe phantom limb can be proven to be reliable, then psychic viewing (referred to in esoteric circles as seeing with the "third eye") can be deployed as an instrument to detect non-physical forms in parallel universes.
With such an instrument, vast new areas of medical, psychological, and philosophical research would open up. A new dimension of knowledge about the multiverse and we as human can be explored. A new renascence and new era of human civilisation will start to dawn.
This talk will report on preliminary results on psychic viewing of phantom limb.
Biography of Dr Simon Duan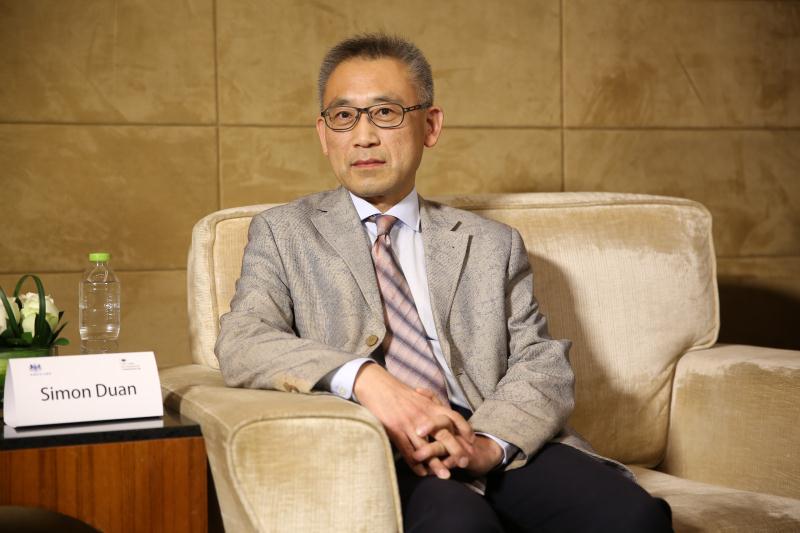 Dr Simon Duan is founder of Metacomputics Labs that researches a new theoretical framework that unifies consciousness, mind and matter.  Further details on www.metacomputics.com
In collaboration with researchers around the world, Metacomputics model is being applied to develop innovative healing and healthcare, learning and personal development, new materials and processes, clean energy generation and artificial intelligence.
Simon came from China to the UK to study in the '80s.  After receiving a PhD in Materials Science from Cambridge University, he worked for many years in research and development, technology commercialisation and management consultancy in both the UK and China. He has long-standing interests in parapsychology and is currently Vice President of Chinese parapsychology association. 
When
2nd April, 2020 7:00 PM through 9:00 PM
Location
Society for Psychical Research HQ
SPR
1 Vernon Mews
London
W14 0RL
United Kingdom
Contact
Office Phone:
020 7937 8984
Event Fee(s)
| | |
| --- | --- |
| Event Fee(s) | |
| MEMBER | £ 0.00 |
| NON-MEMBER - Full Price | £ 5.00 |
| NON-MEMBER - Concession | £ 2.00 |
Event terms and conditions
| | |
| --- | --- |
| Enable terms and Conditions Acceptance | |
| | |
| --- | --- |
| Checkbox Position | Top profile |
| | |
| --- | --- |
| Checkbox text | I accept the Terms & Conditions |
| | |
| --- | --- |
| Terms and Conditions File | |
| | |
| --- | --- |
| Link Label | Terms & Conditions |
| | |
| --- | --- |
| Introduction | Please read and accept the terms &conditions and our Data Policy. |