The Annual International Conference of the Society for Psychical Research will be held this year in digital form using Zoom technology during the weekend 9 -11 September, 2022. We have invited talks from Leo Ruickbie, David Marks and Harald Walach. The other talks will be grouped as: SURVIVAL THEMES; SPONTANEOUS PHENOMENA; CONSCIOUSNESS & PSI; LABORATORY STUDIES & SURVEYS.
Booking is available FOR SPR MEMBERS, SPR STUDENT MEMBERS and NON-MEMBERS in the registration form.
NOTE THAT ALL TIMES ARE BRITISH SUMMER TIME. Recordings of all sessions will be available after the event, free of charge to all registered delegates.  So, if you are unable to join us for all of the sessions due to your time zone, you will be able to watch the recordings afterwards. The recordings will also be available for purchase separately, but the cost for all of the recordings will be higher than the cost of registration.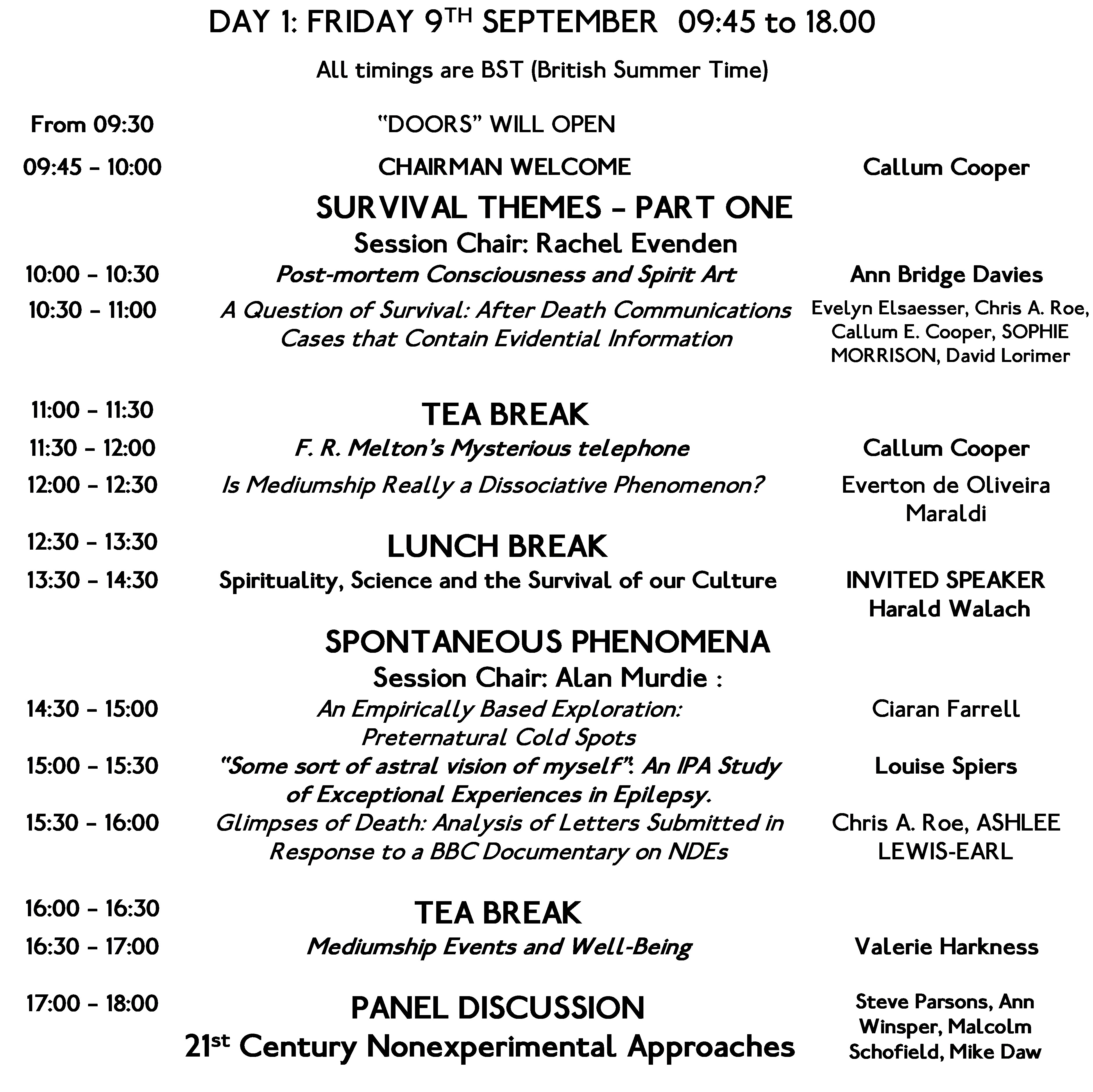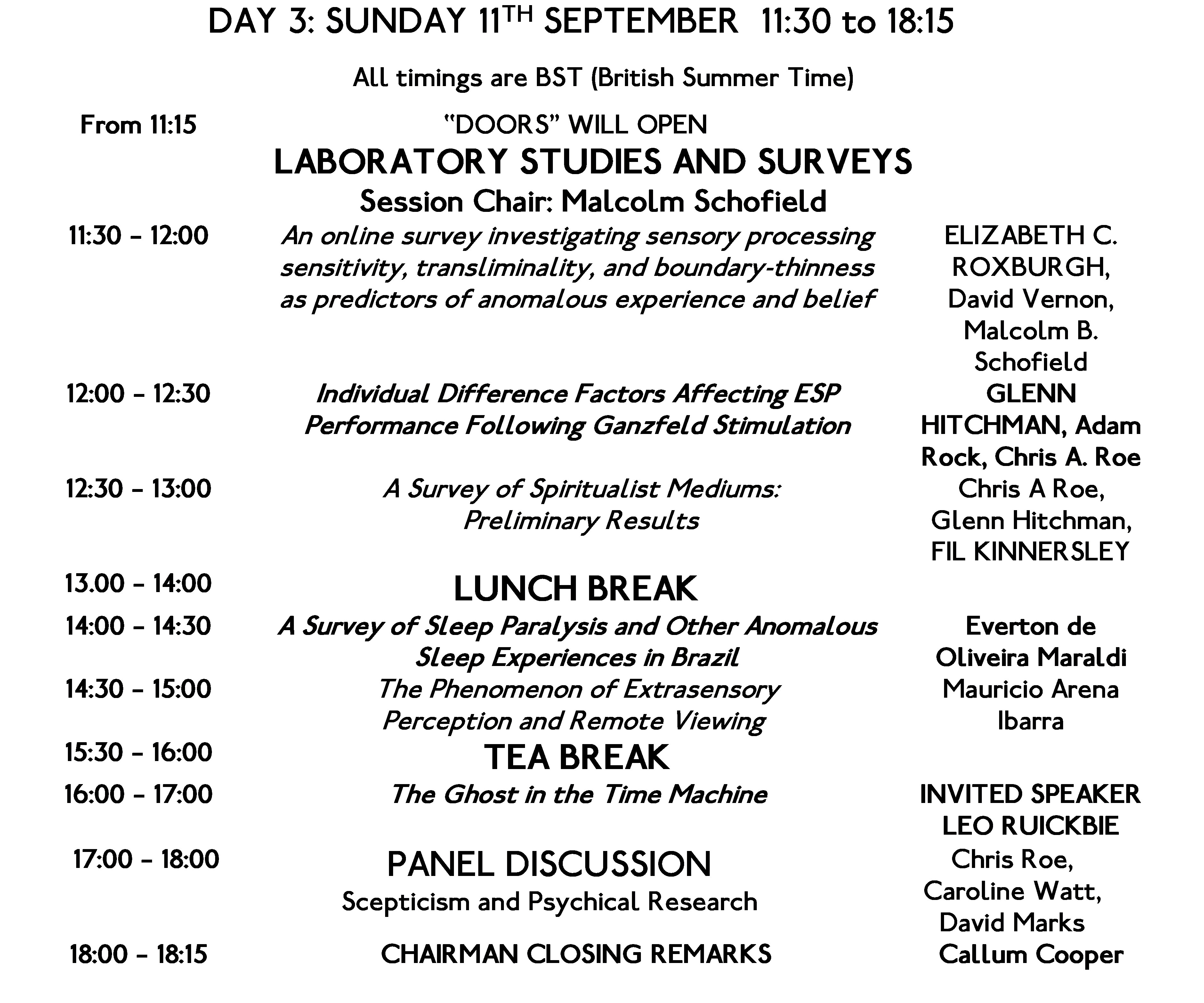 When
9th September, 2022 9:45 AM to 11th September, 2022 6:15 PM
Contact
Office Phone:
02079378984
CONFERENCE 2022 - Please be sure to select one of these options before submitting your registration.
| | |
| --- | --- |
| SPR MEMBERS' FEES - FOR SPR MEMBERS | |
| FULL CONFERENCE | £30.00 |
| FRIDAY 9th ONLY | £15.00 |
| SATURDAY 10th ONLY | £15.00 |
| SUNDAY 11th ONLY | £10.00 |
| NONE | £0.00 |
| SPR STUDENT MEMBERS' FEES - FOR STUDENT MEMBERS OF THE SPR | |
| FULL CONFERENCE | £15.00 |
| FRIDAY 9th ONLY | £10.00 |
| SATURDAY 10TH ONLY | £10.00 |
| SUNDAY 11TH ONLY | £8.00 |
| NONE | £0.00 |
| NON-MEMBERS' FEES - for those who are not SPR members | |
| FULL CONFERENCE | £40.00 |
| FRIDAY 9th ONLY | £20.00 |
| SATURDAY 10th ONLY | £20.00 |
| SUNDAY 11th ONLY | £15.00 |
| NONE | £0.00 |