The problems and pitfalls of using technology in haunted houses. Includes a concise review of some of the most used and popular items of ghost hunting equipment together with some recommendations for items to pack into your ghost hunting kit bag.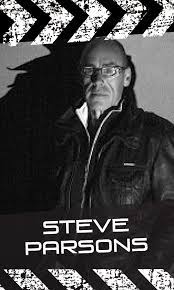 Steve Parsons began his search for answers as a child and subsequently has spent more than 40 years as a full-time investigator of apparitions, poltergeists, haunted houses, and related phenomena.  His background and qualifications in engineering and medicine have taught him the value of accurate and precise observations. He is currently acknowledged by his peers and leading academic parapsychologists to be one the leading investigators in the UK.
Steve has been closely involved with many investigations and has developed several methods and techniques that are now routinely used by other investigators.  His forthright and no-nonsense approach is well known throughout paranormal investigation circles and he has a hard-won reputation for producing results.
He is often called upon to act as an independent advisor for other investigators and provides training, support, and analysis of evidence. Steve is an Advisor to The Ghost Club.
Author of two highly regarded books 'Ghostology, The Art of the Ghost Hunter' (White Crow Books, 2016) and 'Paracoustics, Sound and the Paranormal' (co-authored with Dr. Callum Cooper. White Crow Books, 2015).  He is a regular contributor to the media and his work has featured or has been cited in many books, academic journals and numerous popular magazines and newspapers. A third book, 'Guidance Notes for Investigators of Spontaneous Cases' (SPR, 2018) was commissioned and recently published by the Society for Psychical Research.
Steve has been featured in and contributed to many TV documentaries for broadcasters worldwide, including The Discovery Channel, National Geographic, the BBC and Japanese TV. He has worked as an investigator and presenter on several ghost hunting shows including Most Haunted and in 2018, he featured in an episode of 'In Search of' for The History Channel. Since 2012, he has co-hosted the Ghost Chronicles International radio show and more recently The West-Files weekly radio show.
When
16th January, 2023 from 8:00 PM to 10:00 PM
Contact
Office Phone:
02079378984
SPR Web Event Fees
| | |
| --- | --- |
| Fees for SPR Web Event | |
| Members and Associates | £0.00 |
| Non Members | £5.00 |
| Please also consider a donation | |
| | £5.00 |
| | £10.00 |
| | £20.00 |