Saint Pantaleon was a martyr during the Diocletian persecution of 303AD in the northwest region of Anatolia (the westernmost protrusion of Asia). His fascinating life was a mix of religious fervour and science, of a man battling with early instruction in Christianity and a passion for medicine. He became a faith healer, miraculously healing a blind man by invoking the name of Jesus over him. With his knowledge of medicine and his new found healing abilities he became revered in some circles whilst denounced for playing with magic in others. The Emperor ordered him to be executed and it is his death which became legend as his reputation throughout Europe grew. Supposedly he was burned, submerged in a bath of molten lead, drowned, fed to wild beasts, bound on the execution wheel and beheaded (the sword bent) all in an effort to execute him. When he desired death himself, only then was it possible to behead him.
There are relics of St. Pantaleon found all over Europe. His head is venerated at Lyon, at the Basilica of the Vierzehnheiligen in Germany he is venerated with his hands nailed to his head, many churches, shrines and monasteries have been named for him, other relics can be found at Saint Denis in Paris. By far the most fascinating aspect of his veneration concerns his blood.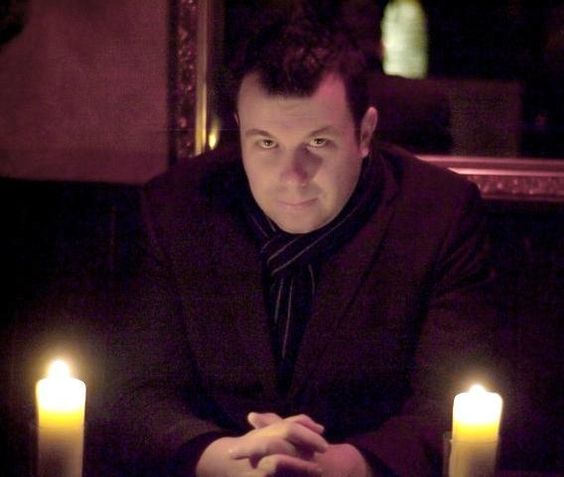 Dr Ciarán O'Keeffe is a parapsychologist with a particular fascination for "Religious Parapsychology" – paranormal phenomena occurring within a religious context. His fascination drew him to a little- known monastery in the centre of Madrid which had a relic room containing hundreds of religious relics (including, allegedly, a piece of the True Cross). Monasterio de la Encarnación also houses a phial of St. Pantaleon's blood, permanently kept in a glass capsule, which remains solid throughout the year apart from on his feast day when it liquefies for 24 hours. According to legend, if it does not liquefy disaster will follow. This talk presents the findings concerning Dr O'Keeffe's investigation of St. Pantaleon's blood (and miracle blood generally), but also the subjective reports from many of his followers. The San Pantaleon Miracle was not then the reported physical transformation of his blood, but the focus for the ostensible healing power.
When
8th December, 2016 7:00 PM through 9:00 PM
Location
Society for Psychical Research HQ
SPR
1 Vernon Mews
London
W14 0RL
United Kingdom
Event Fee(s)
| | |
| --- | --- |
| Entry fees for lecture evenings | |
| Members and Associates | £ 0.00 |
| Non Members - full price | £ 5.00 |
| Non Members - Students, Over 60s or Unwaged | £ 2.00 |
Event terms and conditions
| | |
| --- | --- |
| Enable terms and Conditions Acceptance | |
| | |
| --- | --- |
| Terms and Conditions File | |